Who we are?
V&K COSMETIC
World of V&K Cosmetic represents innovation, high-class cosmetics for manicure and pedicure professional purposes. We believe to appoint new trends in both nail fashion and nailcare.
V&K Cosmetic is made up of people for whom progression is the highest value. Our knowledge is constantly rising, and we take that theory into practice every day. We pass the most innovative care and styling solutions on to marketplace. We firmly believe that our methods are efficient, and our products have long-lasting durability. We stand by high quality, professional solutions at a great value for our consumers. Available worldwide, our products are currently being carried in both Poland and UE countries. We also maintain excellent customer service and increases the overall customer loyalty to our unique brand.
V&K exclusively produce LART brand and as the only ones we distribute original stand out Dipping System products. We have gained a place on European marketplace as precursor of Dipping System SNS and innovative, high-performance pediceutical foot care line Footlogix.
What we do?
V&K COSMETIC OUR NUMBERS

0
professional clients

0
UE countries

0
brand Beauty Salons

0
products
Experts/Staff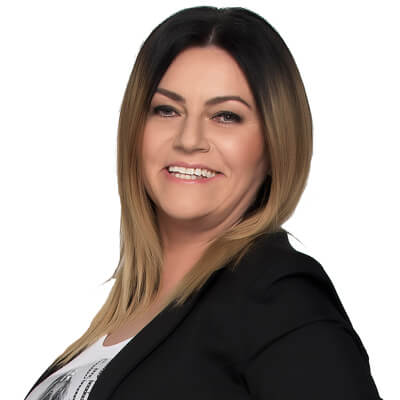 Violetta Mrowiec
V&K Cosmetic's owner.
Her first Beauty Salon was open in 2000. Even though her educational background is Economics, she quickly realized that cosmetic sector is the right place to be. She strongly believes that neat, and well taken-care of hands are every woman's show card, that is why from the very beginning hand and foot care set her main interest. Violetta Morawiec provides information about business strategies in cosmetic industry, sale records as well as future plans and assumptions about company.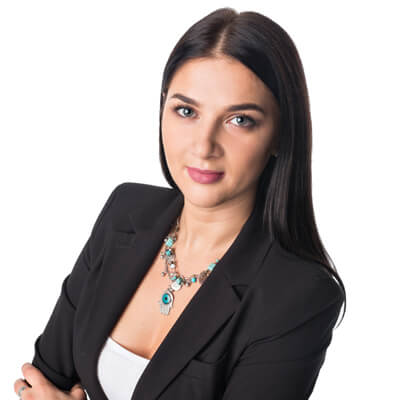 Joanna Golec
Business Development Manager
V&K Cosmetic's guardian. Joanna is in charge of supervising production and placing products on the market. She holds responsibility for customer relations on both Polish and European Market. Connected to the company from the very beginning inspires to create and innovate. Thanks to Joanna indirectly, we can all enjoy new brand LART. Her frequently travels, following up new trends and passion for art are mirrored in V&K products.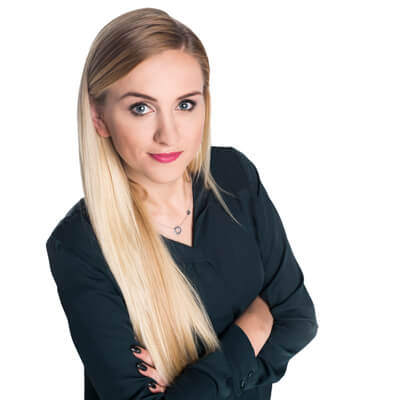 Natalia Czyrny
PR & Marketing Manager
Occupying PR & Marketing Manager seat, Natalia answers for branding and communication strategies of the LART brand. She's dealing with strategy of marketing and public relations. She hosted a PR manager seat in FMCG industry, brand manager and lecturer at New Media School. Natalia Czyrny will share with you all the information about marketing strategy of LART brand, as well as future products strategy.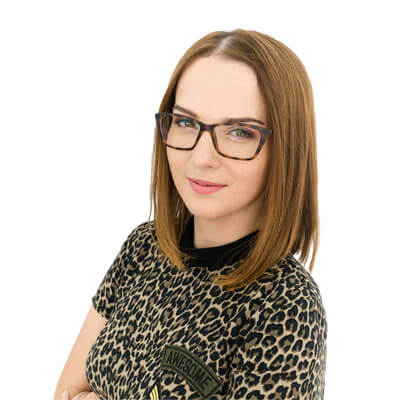 Justyna Dunat
Main trainer of V&K Cosmetic
V&K Cosmetic's technician, training officer and manicure stylist. Because of many years of experience she knows everything about manicure products and about LART products in particular. She knows product's compositions, and she can precisely explain what they are responsible for. Seminars in styling are being carried by her, too. Prominent in theory and practice, Justyna constantly broads her knowledge by participation in workshops and schoolings. Justyna Dunat will answer your questions about ingredients and properties of our cosmetics.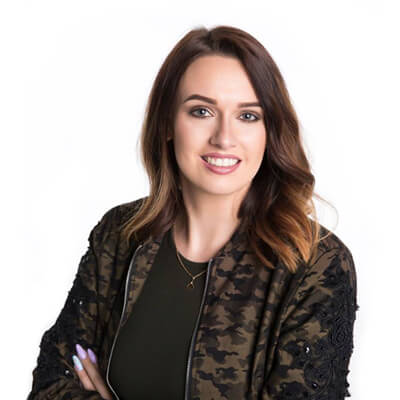 Karina Makuch
stylist, trainer of V&K Cosmetic
V&K Cosmetic's technician, training officer and manicure stylist with many years of experience. She knows everything about fashion, nail-art, trendy colors, and up-coming trends as well. Karina Makuch will share with you all the informations about nail-styling trends, she will learn you how to perform "DIY" stylization at home. At the request she will prepare unique combination of dazzling colors only for you.
V&K COSMETIC
V&K COSMETIC World represents innovative, high-quality cosmetics for hand and foot care.